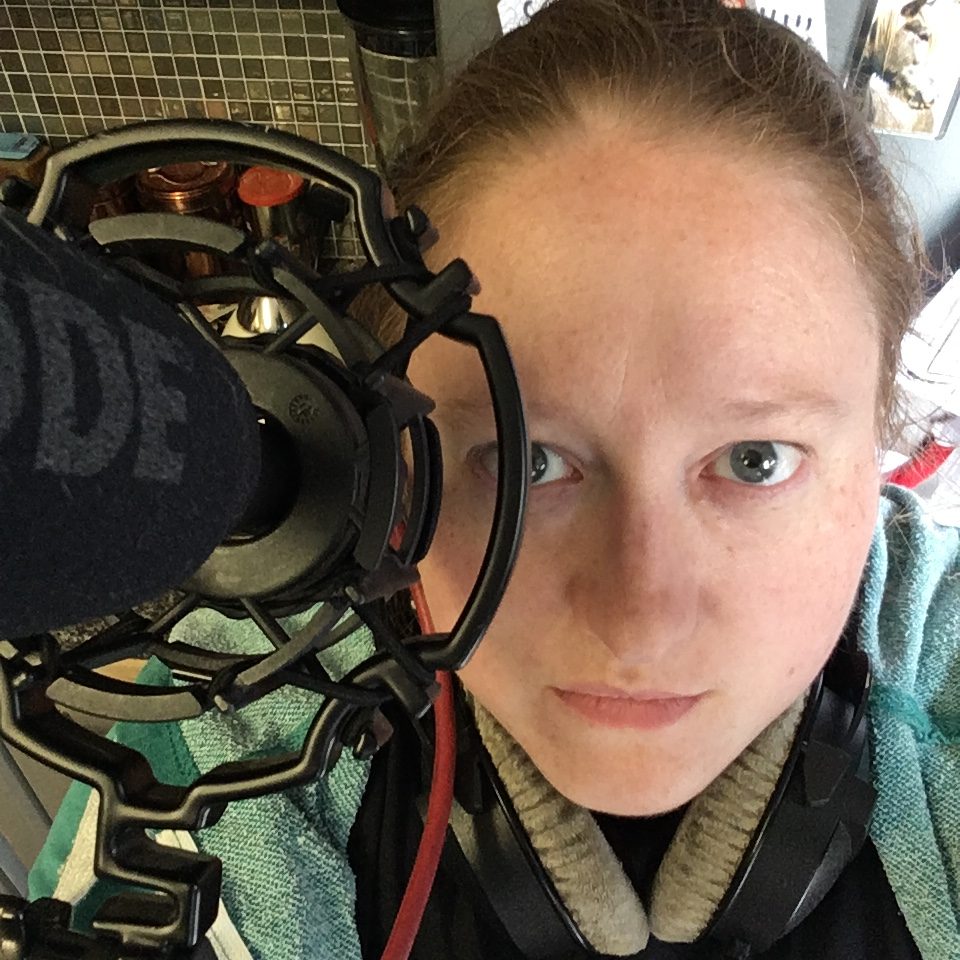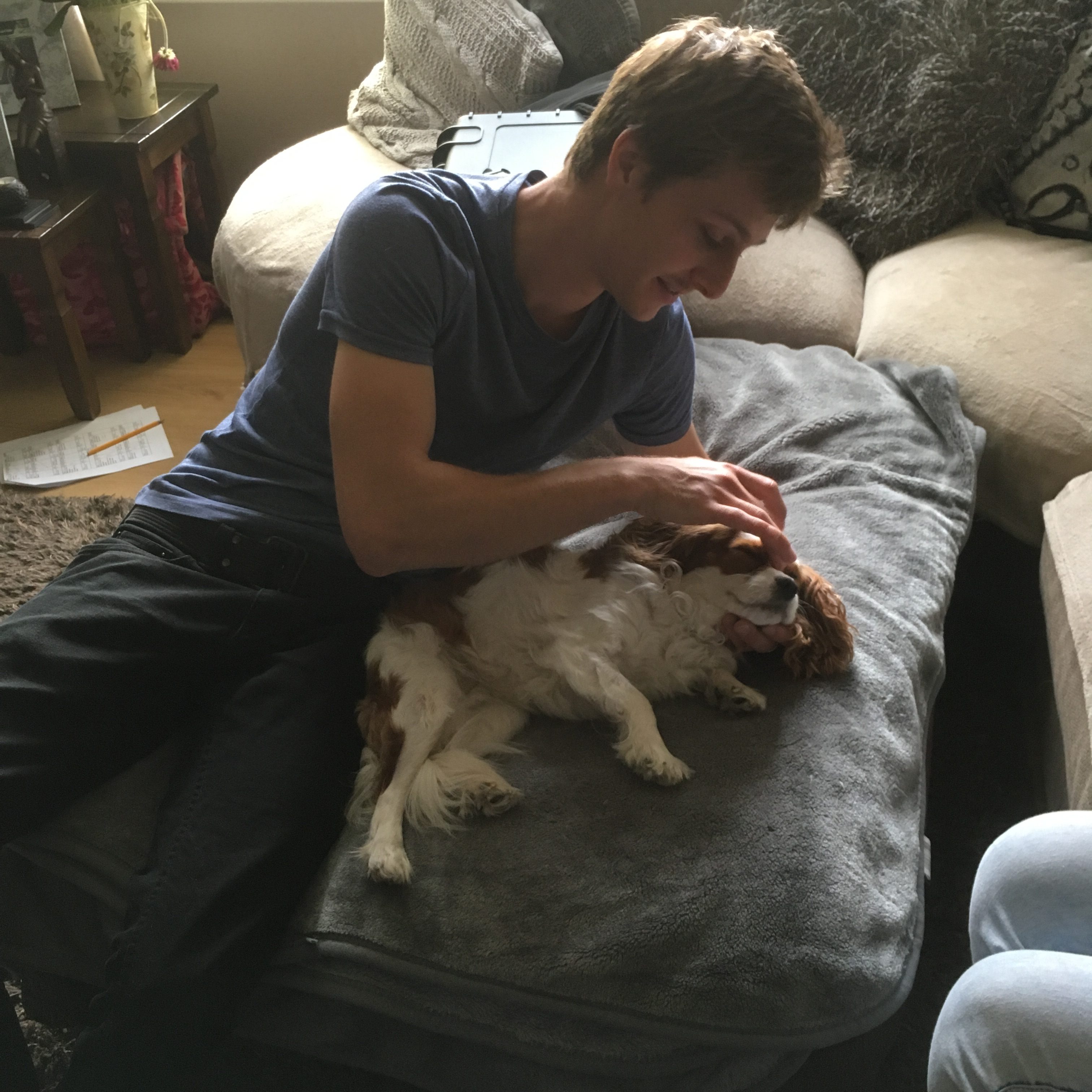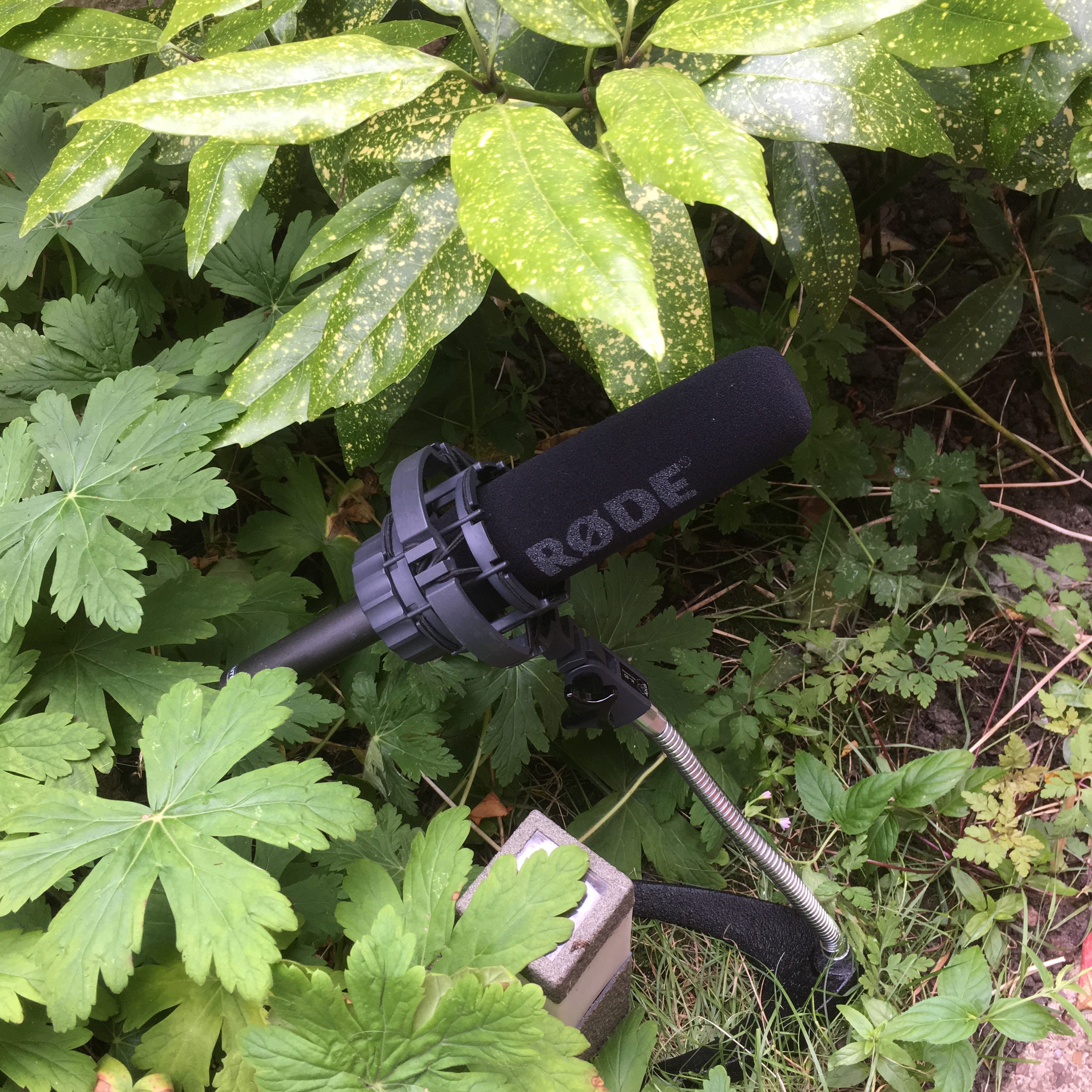 Junction 6 – On Set with Sound
"Would you like a Sound Recordist with that?"
When David Woods asked me to come along and record sound on Outward Film Network's latest feature Junction 6 I said yes without so much as a second thought. So I hauled myself out of bed at an ungodly hour and set off up the M40 towards sunny Walsall for a day on set with the incredibly talented Junction 6 team.
Gear
I had with me two Rode NTG-2's, a long Rode Boom Pole, floor stand, and microphone stand, a Zoom H4N and a stack of XLRs. I do like the Rode NTG-2's. Whilst they don't have the finesse of a top end Sennheiser 416 or similar, for someone who doesn't spend everyday toting a boom they are very forgiving. I was certainly glad I took two with me! It is a very minimal kit but quite versatile as I was about to discover. I usually have a short Panamic boom pole I bring with me. They are lovely! However, I was unable to locate it as most of my kit has been packed away in boxes for a few years.
 On Set
We were filming in a Residential Location in Walsall. Our initial shot was an exterior. The Director and DOP had chosen a very wide and deep framing that presented some challenges for sound. Luckily there was no dialogue, so it was just a case of trying to capture the action as best we could. The action nearest the camera presented little problem, but there was some action at the back of frame that needed capturing and there was a small problem of a house in the way. There was a large flowerbed alongside the path where the talent was moving so I decided to "plant" a second NTG amongst the bushes! It worked a treat and apart from a broken XLR cable, the first scene was very successful!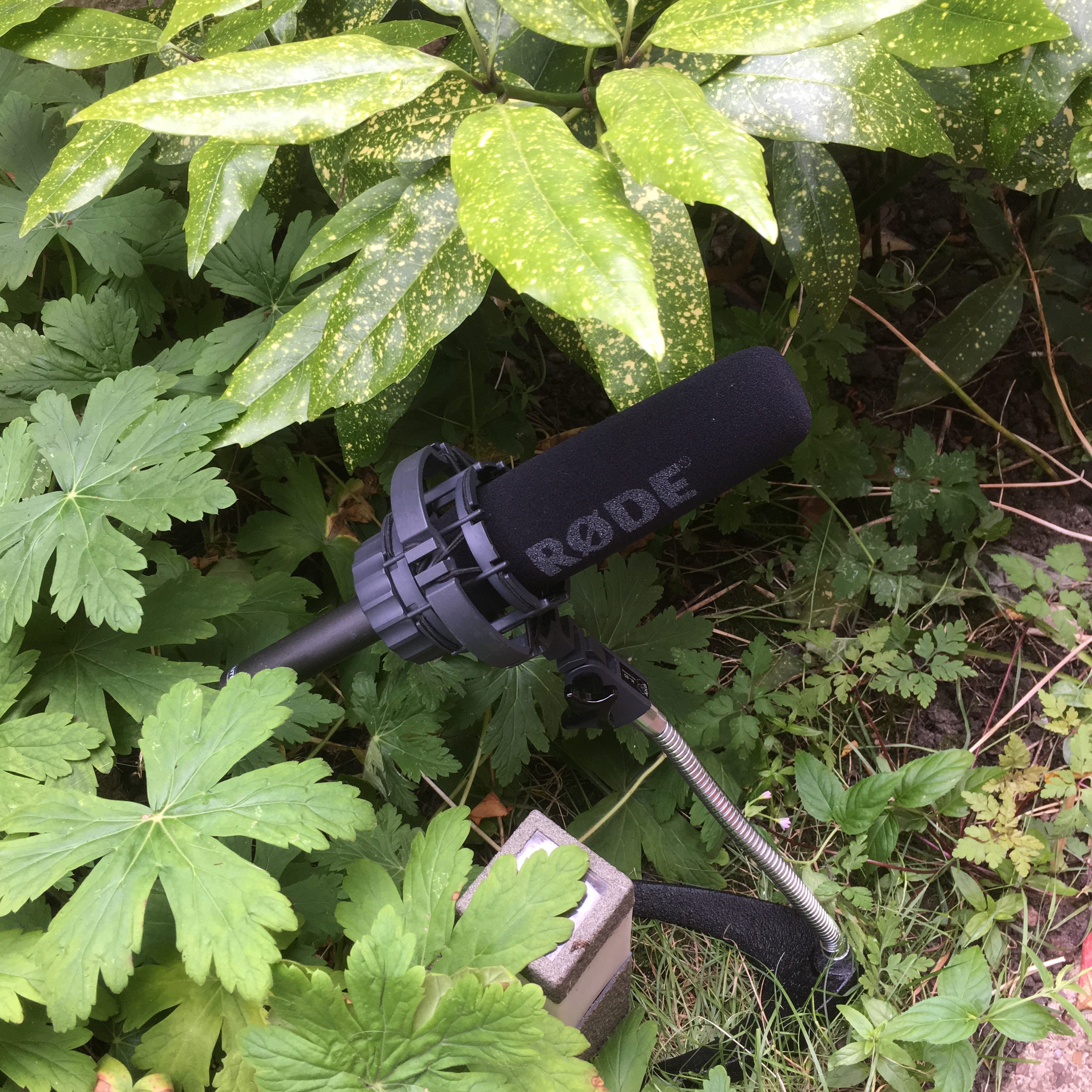 Using iPhone's Voice Memo
I had fully expected after the double miking of the previous scenes that I would pack away my second mic and not use it again. However it was about to come in useful once again. We had moved inside the house and the scene was a shot of a character on the phone moving from one room to another. We weren't going to see the first scene and as the door frame was completely in shot, I was unlikely to be able to boom in as it was a static wide. So out came the trusty second mic on a short stand in the first room. In an ideal world I would have had a second boom operator, but this is low budget – you rarely get that for a big budget! The second mic was very useful.
It was at this point I had an idea. The cast member had an iPhone 6 and I decided to experiment. I asked the cast member to use the Voice Memo app on their phone to record their lines. I would then have some continuity of sound across the take and give the edit a little something extra to work with. I was quite impressed with the result! I will probably use this technique again in the future as it never hurts to record more sound. It did rely on the cast member pressing record which they did forget to do once. It just means next time I need to make sure there is a crew member with the cast member to remind them – after all they already have lots of lines to remember!
Dogs on Set
We were treated to company to the house owners two pet dogs! The crew thoroughly enjoyed hanging out with them! They were in most part very good, and the owners did return later in the day to take them away for a walk. As with all Pets on Set, they were auditioning for a role. However, there are no animal roles in Junction 6!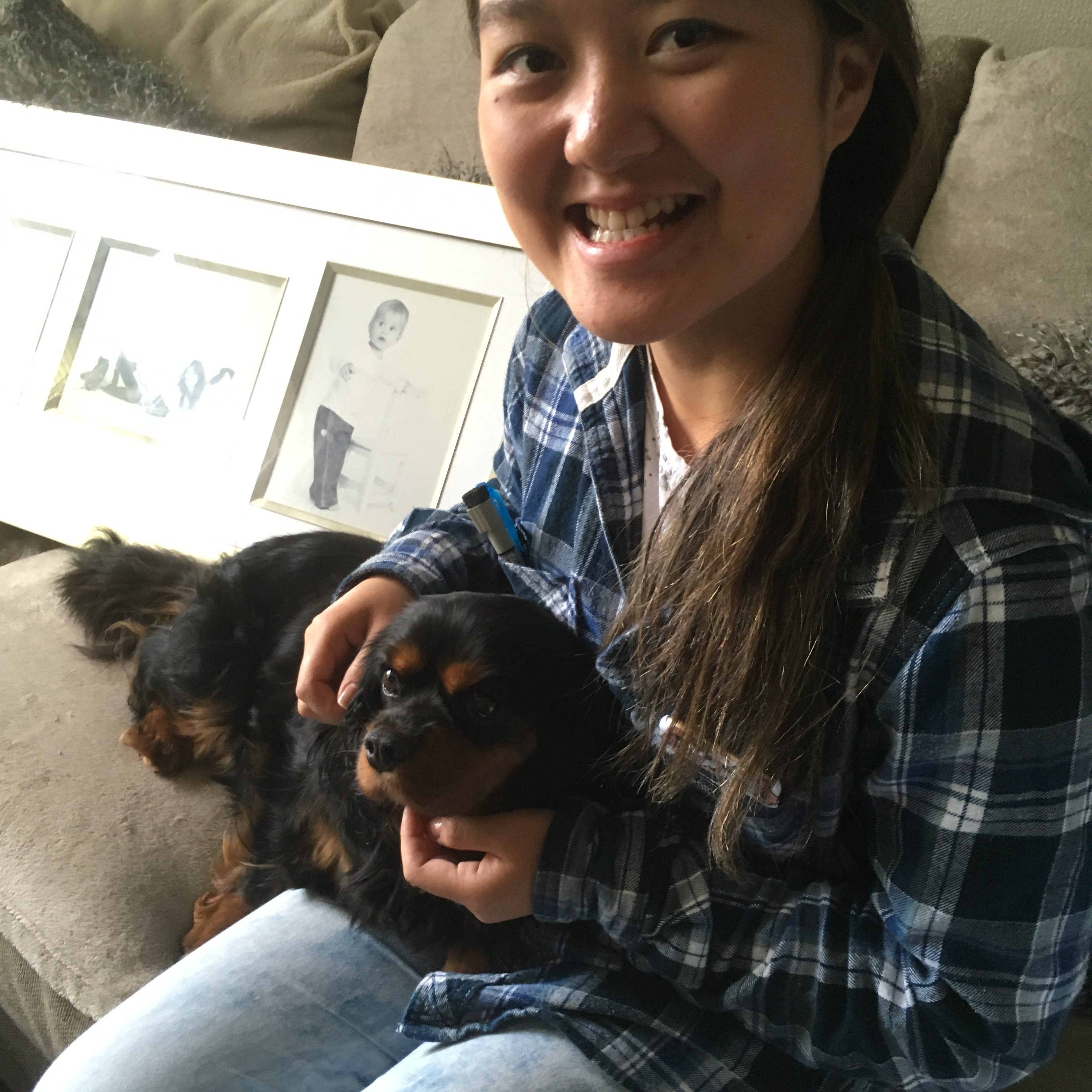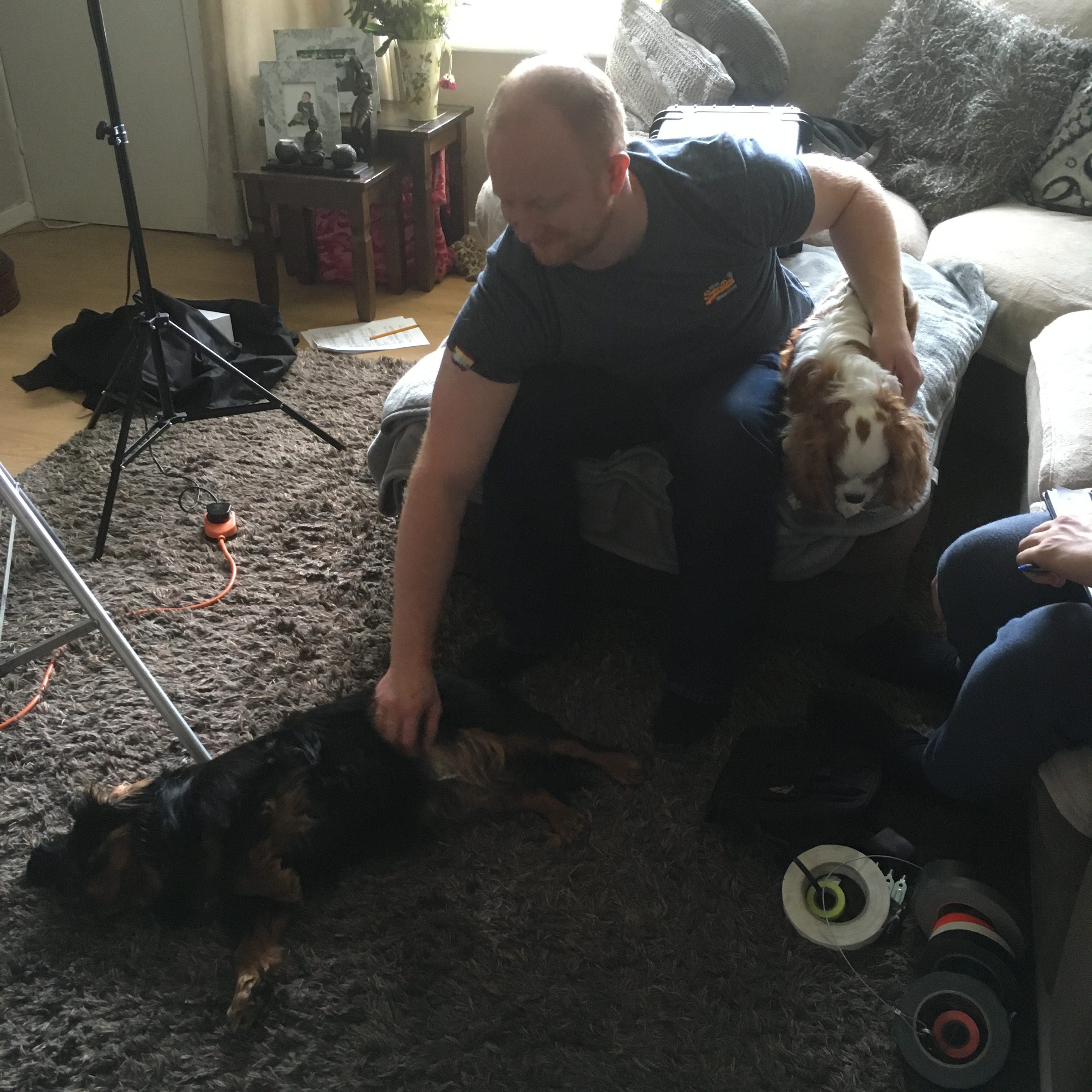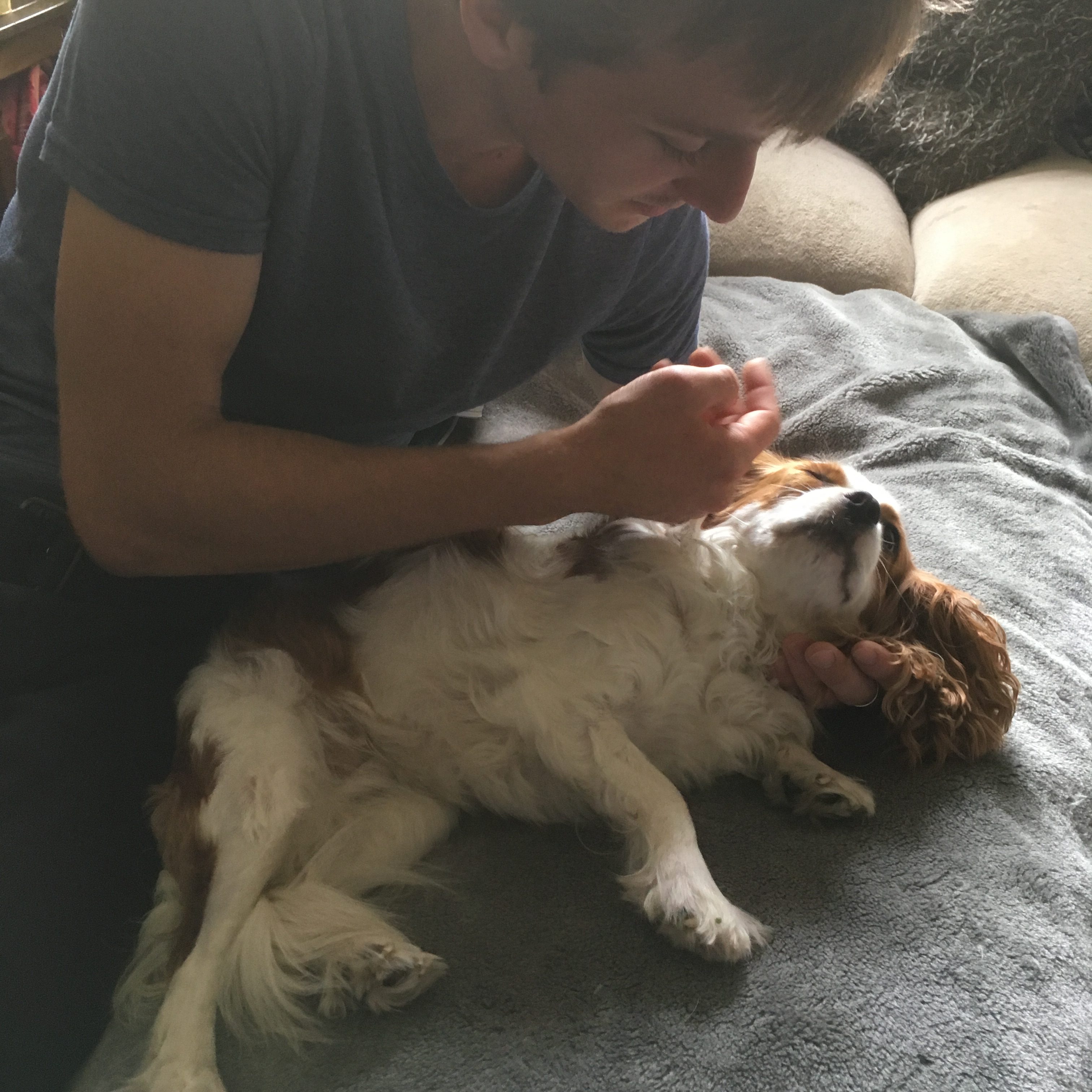 Beans on Toast
#thatmomentwhen you get lit (and acted) out of a scene!
I really must get myself a foldaway step ladder for instances such as these. The house we were working in had an extremely small kitchen; by film standards anyhow. After securing myself a good position which wasn't going to cause problems with light, I found myself where the off screen cast member needed to go to ensure correct eye lines. Luckily there was a small stepladder available for me to use. I'm fairly short 5″2, so if there's no where to go backwards in a location I do struggle, especially when restricted by light and a wide shot. The usage of the stepladder meant I could get up and over the edge of frame and manouvre around the action smoothly. The cast member I was following also spent a good deal of time facing away from where I was so it was time for mic number 2 to save the day!
In Summary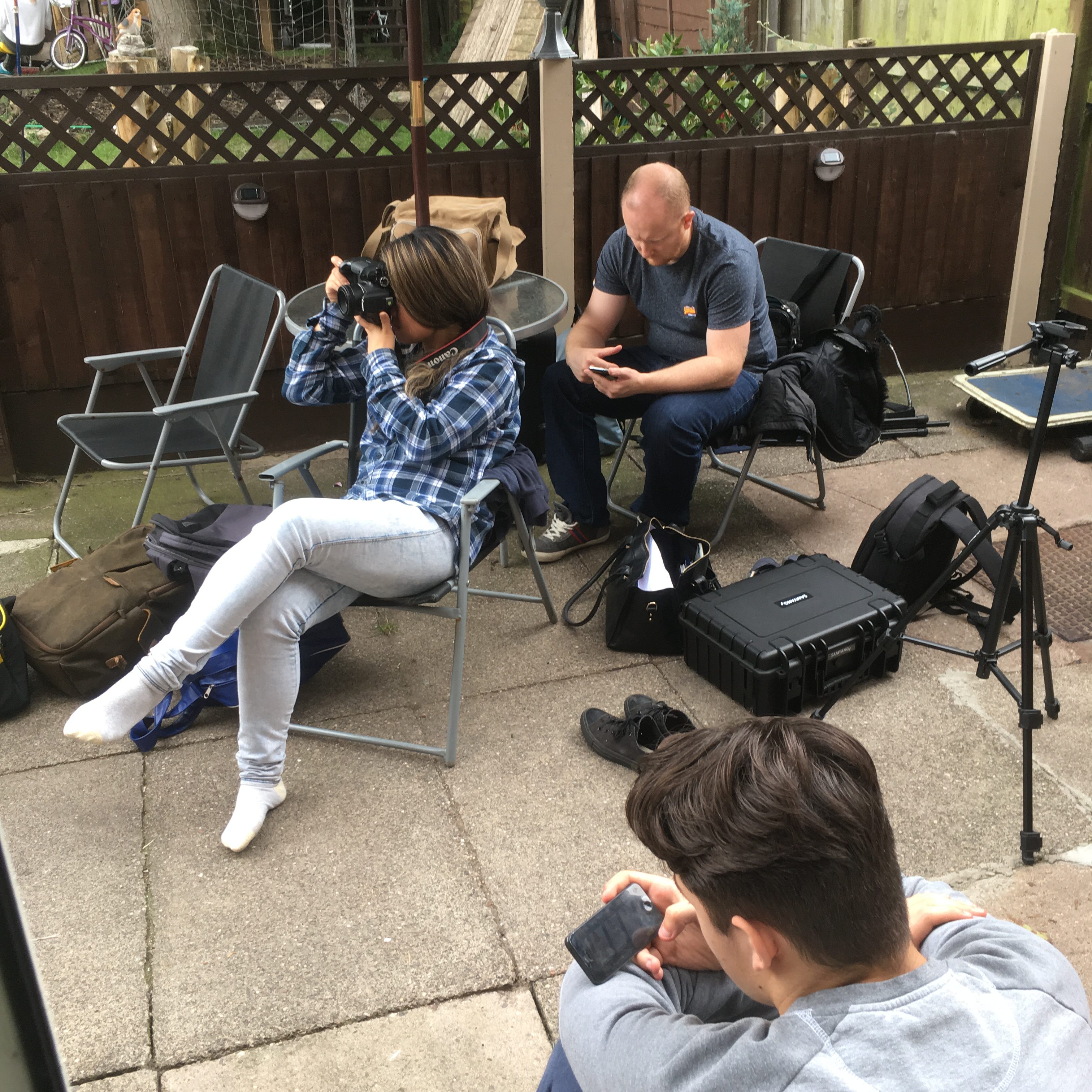 I had a brilliant time on the set of Junction 6. It's always great to be on a project that stretches you a little, and I needed to stretch! Thank you to Outward Film Network for a thoroughly enjoyable day on set and for the fantastic opportunity. There are already some teaser trailers for Junction 6 out so I thought I would share them with you here. I am planning to work more days on this feature very soon!